Leadership lessons from the sporting world: Making confident decisions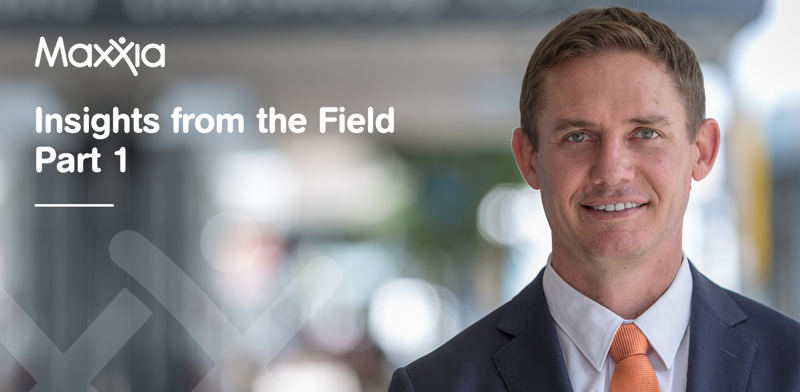 Getting each team member on the same page with strategy and giving them freedom to fail are both key to making confident decisions.
Moments of triumph and defeat on the sports field often hinge on split-second decisions made in the heat of the moment. But these decisive acts don't just come from talent and instinct. Successful teams – in sport and business – need to work together towards goals, with shared commitment to their approach and the outcome. Each team member also carries the individual responsibility for making choices that can lead to success, or setbacks.
The Four Ps – preparation prevents poor performance
According to former Wallabies Coach Stephen Larkham, a significant investment in preparation can give players the edge in making critical decisions under pressure. "From a coaching perspective, you're not on the field so you've got to put everything into the preparation," says Stephen. "It's about making sure that when the players are out on the field they've got two or three options. And we rehearse those two or three options through training in our preparation to make sure when they get out there on the field they're ready to go."
In a working environment, planning and preparation can also lead to positive, purposeful decision-making that drives organisational success. For leaders and their teams, it's much easier to move forward confidently with an informed perspective. At Maxxia we have found that accurate data, and insights drawn from analysis of that data, can provide business leaders with a clear purpose and direction to motivate and guide team members.
Knowing what you're up against
For example, in our recent 2018 Employee Experience (EX) report we found more than three quarters of organisations believe EX will become increasingly important. In spite of this, almost two thirds are not engaging in regular dialogue about it, highlighting a gap between organisational intentions and action. But not only did our survey reveal this disconnect, it also identified the main barriers to making greater investment in EX as being conflicting priorities, limited time and insufficient resources.
Securing buy-in across the board
Armed with insights like these, HR leaders can better prepare their case – and their team – to tackle such obstacles. But another challenge to overcome on the path to EX transformation is buy-in from senior leadership, cited by 39% of organisations as a barrier. In his former leadership role at the Wallabies, Stephen Larkham says that without buy-in across the entire team, they could not expect to be the winning side at the end of the game.
"The best plan with the worst buy-in is never going to beat the worst plan with the best buy-in," he says. "We want everyone to be on the same page. We have robust discussions but at the end of it someone is making a decision and we've all got to commit to it."
Commitment and autonomy breed confidence
While Stephen has a strong conviction that choices made on the field must come from consensus, it would be impossible for each team member to play decisively without a sense of autonomy. According to recent research from the University of Birmingham in the UK , employees who report higher levels of autonomy also experience greater wellbeing and job satisfaction. And autonomy cannot thrive in a workplace where employees fear repercussions from their mistakes.
Having freedom to fail and learn from the experience is an essential part of an empowered, autonomous team culture. When leaders set the example by praising initiative and turning errors into opportunities to learn, it fosters a more tolerant mindset among other team members too.
As individuals learn they have little to fear from failure, they can make day-to-day choices more confidently. With their focus on reaching for success, rather than keeping out of trouble, that confidence can also bring more clarity and purpose to their decisions. So while their coach expects each player to back the game plan 100%, he also leads as a coach with an important motto about how the team deal with mistakes. "We have a saying – we play with no fear and we back every decision a team mate makes," says Stephen. "That gives the players some added comfort that even if they've made a mistake with one of their decisions, everyone else is still going to back it."
A culture of trust supports high-impact teams
Leaders prepared to accept mistakes as a natural part of the journey to success, as Stephen does, foster a culture of trust between all team members. Not only does this empower individuals to be confident in making decisions, it also supports co-operation, innovation and performance within teams.
In the 20th century, traditional ideas of leadership relied heavily on what University of Birmingham researchers call 'control and effort extraction.' In our 21st century world of digital disruption, and distributed workforces, leaders are beginning to embrace an approach that's more aligned with Stephen Larkham's coaching style. Steering a team by a shared vision while encouraging them to back themselves and each other has clear benefits as we've described.
To further explore the alignment between Making confident decisions and employee experience request a copy of our EX report