Leadership lessons from the sporting world: Fostering a winning culture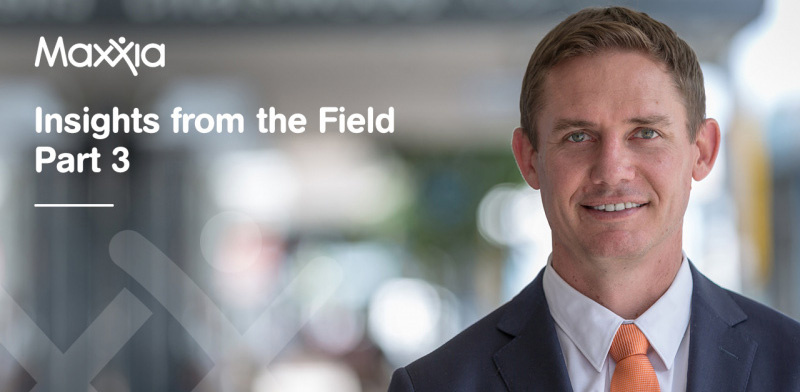 Both leaders and team members have a role to play in fostering a culture that clearly demonstrates organisational values and drives success.
Leaders looking to develop a winning culture in the world of business can learn much from sporting teams. Being agile and responsive are definitely attributes that can help organisations compete in a fast-paced, technology driven context. But what does it take to inspire team members to strive for success and excellence, whether on the field or in the workplace?
Culture should support vision and goals
In his former role as Wallabies coach, Stephen Larkham motivated his players, as individuals and a team, to put in a performance that can deliver a victory. To create a team culture that supports this overarching goal, Stephen recognises the need to have each individual fully committed to a set of defined standards. "The essential ingredient in fostering a successful culture is definitely your standards that you set on and off the field," he says. "It's the identity that you live by. If people came into your organisation for one hour they should be able to see those standards."
In the workplace, the goal teams aim for may not be as clear cut as a win or loss. But employees can be just as motivated as sports stars by a clearly defined, shared vision to work towards. Employees surveyed for the 2018 Mercer Global Talent Trends report were asked what they needed most to thrive at work. "Leaders who set a clear direction" was the response that tied for top spot alongside "fair and competitive compensation". So understanding what they're working towards, is as important to employees as their take-home pay.
The importance of leadership in Employee Experience
From a global perspective, this response highlights an ever-stronger connection between leadership vision and communication, and positive Employee Experience (EX). Both the qualitative and quantitative data collected for our 2018 Employee Experience Report backs up this valuable insight in the Australian context. Competence of leaders and managers was ranked in the two top contributors to positive EX, the other being the nature of jobs. And the third contributor overall was found to be corporate culture.
Setting the standard for cultural leadership
On the qualitative side, our research also revealed many stories and best-practice case studies that reinforce these findings. One example comes from LinkedIn, where they run their ManageIn program primarily as a way to upskill managers to offer next-level support to team members. They also saw this initiative as an opportunity to use conversations that took place between a manager and their direct report to embed their culture and values into these important moments of connection.
"A big goal for our ManageIn program is supporting new managers in having quality conversations with their teams," says Laura Kendall, Senior HR Generalist at LinkedIn. "When our people step up from individual contributor to manager, they're having so many conversations, whether it be coaching conversations, or performance conversations. So the program is about role-playing and giving them skills for all these situations. But it's also about instilling our values in managers, so they can be the champions for our culture at LinkedIn."
Building a winning culture from the inside out
The LinkedIn approach to training their managers as cultural "ambassadors" is similar to Stephen's strategy for sustaining a winning culture. To get the whole team on board with values and standards, Stephen tasks key players with leading culture from within. "In order for your standards to be taken up by the players, you need it to be driven by the players," he says. "So the coach has to bring a number of the key senior players together and then get those players to drive those standards within the larger playing group."
In Stephen's view, having key team members set the example makes a significant contribution to a winning culture. But what if other employees could actually learn winning techniques from top performers, instead of just being motivated to keep up with their success? At recruitment company Talent International, running regular Gallup surveys for their EX program has enabled them to make an important change in how they communicate sales success.
"Everyone agreed we do an amazing job of recognising the wins," says April Marcott, Head of People and Culture at Talent International. "But people wanted to learn more about what it is they're actually achieving and how they went about it." This created a new EX goal around supporting employees to feel motivated and committed to their future wins. "Sometimes it's actually demotivating to hear that everybody around you is winning," she says. "Now we're putting a lot more effort into communicating how we got there."
While there is no set formula for a culture that drives success, it seems there are common elements in winning teams. If senior leaders and managers make it a priority to communicate values, in their conversations and behaviours, then a winning culture will have a sporting chance.
To further explore the alignment between fostering a winning culture and employee experience request a copy of our EX report