Groundbreaking Report Spotlights the Rise of EX in Australia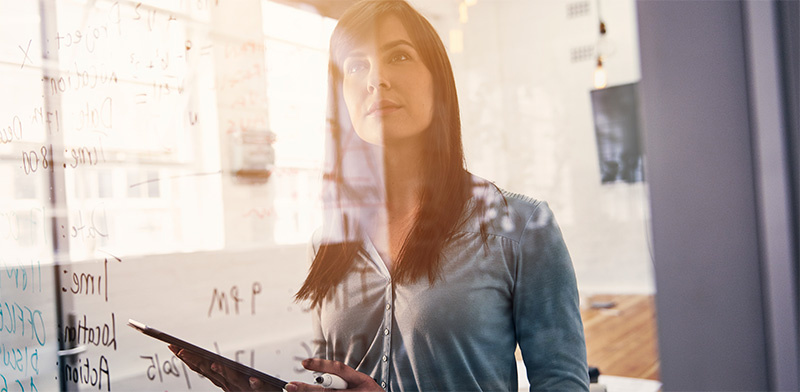 Employee Experience (EX) is firmly on the agenda of HR professionals all over the world. Everywhere you look there are articles, events and research dedicated to EX.
But until recently, most of the research available was global, with a notable gap on what EX means in an Australian context.
In 2018, Maxxia set about bridging this information and insight gap, commissioning leading HR consulting firm Ignite Global to conduct a robust, in-depth and wide-reaching report into Employee Experience in Australia.
"We wanted to bring the conversation to Australian organisations and so we felt the need to commission an Australian study," explains Maxxia CEO Mike Salisbury.
"We know that when organisations add value to the lives of their employees, by empowering them to be their best and delivering a high-quality workplace experience, they are more likely to stay loyal."
Research was conducted over two stages: firstly through a series of depth interviews with leading HR executives; and, from insights gleaned from the qualitative phase, an online survey of more than 600 senior HR professionals across the country.
While the report uncovered a disparity between EX awareness and action, it underlined the fact that Employee Experience is here to stay. Those who are not already running programs are planning to. And those already running programs are planning to extend or improve them.
"It is still early days for EX in Australia, however more and more organisations are starting to recognise its importance, and we can see this through the increase in EX-related roles," says Kim Seeling Smith, Founder & CEO Ignite Global.
"Many organisations who are already on the customer experience (CX) path are viewing EX as a natural next step. They are already familiar with the idea of journey mapping and looking at 'key moments' in the journey through the eyes of the customer. Having seen the insights and benefits this can bring to customer loyalty, they are now applying the same thinking and approach to employees."
Seeling Smith added, "The reason I love employee experience is that it presents a simple solution to a very complex people problem facing organisations worldwide today, particularly here in Australia. We are staring down the barrel of a skills gap, and each and every industry needs to find new and innovative ways to win the war for talent.
One of the major drivers of this people problem is our ageing workforce. According to the United Nations, over the next decade approximately one in three Australians will be older than 55 years of age . The size of the talent pool is dwindling and so we face a supply and demand deficit[1].
Add to that the relentless forces of globalisation and technological disruption, and we are also facing a shortage of employees with the right skills for the jobs of the future. Oxford University says that 47% of our jobs will be augmented by technology[2].
Gone are the days when hiring 'OK' employees was sufficient. This is not a question of how to thrive but rather how to simply survive a changing landscape in which organisations need to find employees who have the capability and desire to iterate, pivot and innovate to meet changing customer needs. Today's workforce is less about routine and predictable work with jobs becoming more heuristic in nature. According to McKinsey, 70% of growth in jobs will come from heuristic work[3].
When you combine Australia's ageing population with the increasing requirement for modern-day skills, it's no wonder that the ABS predicts that Australia is likely to have 1.4 million unfillable jobs by 2025[4].
Another common reason organisations begin their EX journey is that it provides a new way of looking at employee engagement. Employee engagement has in some ways had its day and organisations are glad to have a new lens through which to examine the people problem. In my experience, two things can happen by using this new lens. Firstly, quick wins become very obvious. And secondly, there are likely to be some very simple things you can do to improve the experience of your employees – and it might not even cost a cent."
If you would like a copy of the Maxxia-Ignite Global Employee Experience (EX) Report click here.
[1]United Nations, as cited in the University of Melbourne article: The challenge and opportunity of an ageing workforce, by Professor Peter Gahan and Dr. Joshua Healy: https://pursuit.unimelb.edu.au/articles/the-challenge-and-opportunity-of-an-ageing-workforce
[2]The University of Oxford, The Future of Employment Working Paper, published in 2013 and updated in 2018. https://www.oxfordmartin.ox.ac.uk/opinion/view/404
[3]McKinsey Quarterly 4 (2005): The Next Revolution in Interaction, pg. 25-26. Bradford C. Johnson, James M. Manyika, and Lareina A. Yee
[4]Victorian Employers' Chamber of Commerce and Industry 2009 Workplace Futures Report, as cited in Sydney Morning Herald: https://www.smh.com.au/national/country-faces-skills-shortage-by-2025-20091117-iiki.html