Employee Experience (EX): What is it, and Why is it Growing in Importance?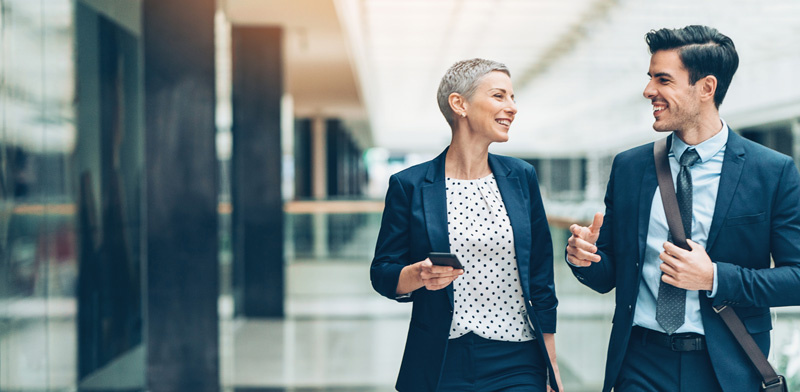 Whilst it's still early days for EX in Australia, more and more organisations are starting to recognise its importance, and we can see this through the increase in Employee Experience related job roles. Many organisations who are already on the customer experience (CX) path are viewing EX as a natural next step.
Employee Experience (EX) can be defined as "every experience and interaction an employee or potential recruit has with your organisation". A positive EX can facilitate higher levels of employee engagement and improve your organisation's ability to attract and retain the best talent.
In practical terms, EX involves looking differently at your existing people practices through a new EX lens.
That includes applying an EX mindset to things like sourcing, hiring, on-boarding, managing and leading people in the workplace.
Staff training, internal communications and performance management should also be viewed through a new EX lens.
Where to next on your EX journey?
In 2018, leading HR consulting firm Ignite Global partnered with Maxxia to release the inaugural Australian Employee Experience research report.
Packed with insights, stats and stories from more than 600 leading HR executives and professionals across 20 different sectors and all eight states and territories, the first-of-its-kind report brings the 'war for talent' into sharp focus.
It also takes a close-up look at how a range of companies are pioneering new approaches to measuring and improving EX.
The report's key findings included:
Awareness of employee experience (EX) is widespread, with almost 90% of organisations aware of the concept.
Despite high levels of awareness, two out of three organisations are not having regular dialogue about EX.
Improving EX is mostly regarded as a mid-level priority.
Only one in three organisations measure EX on a regular basis.
Conflicting priorities, limited time and insufficient resources are the most common barriers to implementing EX.
The nature of jobs and the competence of leaders and managers are critical components of healthy EX.
However, 95% of organisations are undertaking some form of survey or program to capture employee feedback.
If you would like a copy of the report click here.