Maxxia Confirmed as Exclusive Sponsor of the 2019 Health Finance Awards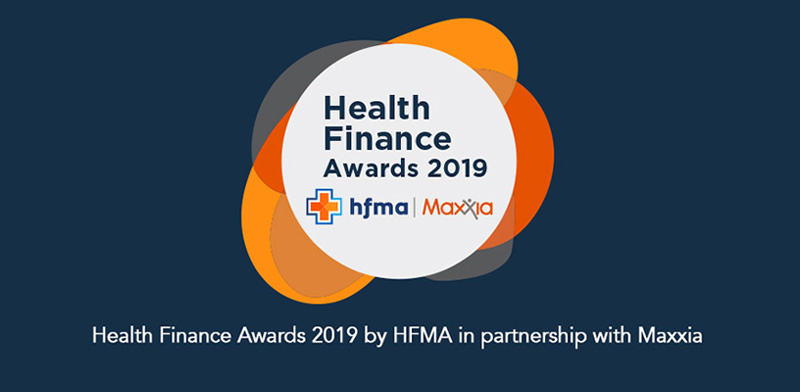 MEDIA RELEASE: MAXXIA CONFIRMED AS EXCLUSIVE SPONSOR OF THE 2019 HEALTH FINANCE AWARDS IN PARTNERSHIP WITH HFMA
Maxxia are proud to confirm the exclusive sponsorship of the 2019 Health Finance Awards in partnership with the Healthcare Financial Management Association (HFMA).
The sponsorship was made official at HFMA's National CFO and Executive Forum on 29 May 2019, held at the MCG.
"The Health Finance Awards are an important platform to recognise and showcase talent, commitment and leadership that exists across the Australian health finance sector" said Andrew Daly, Group Executive Customer Development at Maxxia.
"As a long-time partner to the Australian Health Sector, Maxxia provides employee benefits to over 200 health sector clients many of whom are long-standing Maxxia customers – our exclusive sponsorship of the awards was a natural extension of our relationship with HFMA and the broader health finance sector" said Mr Daly.
Open to all healthcare organisations across Australia, the annual awards provide an important platform to recognise and showcase the talent, commitment and leadership that exists across Australia's health finance sector.
The awards will showcase and recognise talent across seven key categories and we encourage everyone to nominate individuals and/or teams from public, private and not-for-profit organisations whose principal activities are in the provision of health care.
Finance Rising Star of the Year
Classification, Coding and Costing
Rural / Regional Outstanding Achievement
Outstanding Contribution to the Health Finance Sector
Finance Team of the Year
Finance Leader of the Year
Contribution to the Health Finance Sector
While HFMA have historically engaged several sponsors for the awards, HFMA's National Relationships and Events Manager Trudi O'Donnell says Maxxia presented such a compelling proposition that it made sense to partner with Maxxia for 2019.
"We recognise Maxxia as health-sector experts. They're a perfect fit for the sincerity of why we do what we do," she says.
"We really value our partnership with Maxxia, the opportunity that they're creating providing access to their broader marketing and communications team helps us raise the profile. We would never have had the scope to do that ourselves."
The 2019 Health Finance Awards Gala Dinner will be held on Wednesday 18 September as part of the HFMA National Congress at Rydges World Square, Sydney.
To support and nominate for an outstanding healthcare finance individual or team across Australia, you can nominate via the button below.
Nominations close Wednesday 7 August 2019.
For more information on this year's National Congress and Health Finance Awards Gala Dinner visit the HFMA website https://www.hfma.org.au/events/hfma-national-congress-sydney