Government Policy Further 'Motorvation' for EV Novated Leases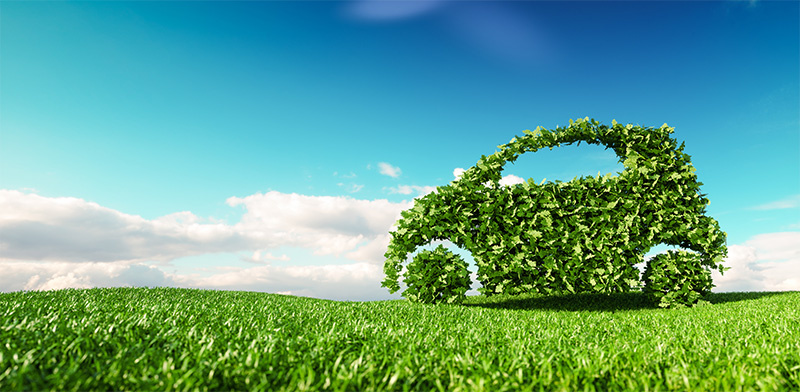 At Maxxia, we're all about supporting our novated leasing customers to help minimise their environmental footprint.
In fact, it's something we can all be "motorvated" about.
One of the ways our customers can help minimise their impact is by choosing a more sustainable, eco-friendly vehicle to drive. This "motorvation" is catching on, as we've seen the popularity of electric vehicles (EVs) under novated lease arrangements continue to grow in the past five years.
This trend is set to accelerate with the Federal Government's Treasury Laws Amendment (Electric Car Discount) Bill 2022, which was introduced into the Parliament on 27 July 2022 and includes the exemption of paying Fringe Benefits Tax (FBT) on eligible EVs.
The draft legislation is aimed at driving further uptake of EVs as well as encouraging car manufacturers to import and supply more affordable electric models in Australia.
The EV Discount Explained
The draft legislation – which is subject to passing successfully through the Parliament before it becomes law – is proposed to apply to fringe benefits provided on or after 1 July 2022 for eligible zero or low emission vehicles that are held and used on or after 1 July 2022. It includes an exemption to the requirement to pay fringe benefits tax (FBT) on zero or low-emission vehicles that fall below the luxury car tax threshold of $84,916 for low-emission vehicles.
These include, battery electric vehicles, plug-in hybrid electric vehicles and hydrogen fuel cell electric vehicles, as long as the vehicle is first held and used from 1 July 2022.
It is proposed this exemption only applies to the personal use of electric cars operated by businesses – or financed under a novated lease.
This means that under the draft legislation a novated lease on an EV would differ from that of a fuel-powered vehicle, because there would be no post-tax component to deductions. Ultimately, as stated by Federal Treasurer Jim Chalmers, "the cost to employees of entering into salary sacrificing arrangements in order to lease an eligible electric car will now be less than it previously would have been".
Separately, the Government has also introduced legislation to remove the 5% import tariff exemption that still implies to some imported EVs. 
Potential Savings
Treasurer Chalmers also stated that the FBT exemption would make a $50,000 model up to $4,700 a year cheaper under a salary sacrifice arrangement.
The potential FBT savings could be even higher for more expensive EV models – up to the $84,916 luxury car tax threshold for fuel-efficient vehicles – and could further complement the benefits of novated leasing.
While the proposed legislation is expected to deliver more affordable EVs, it is also worth noting that electric cars may be cheaper to run and maintain, making them even more attractive to potential drivers. By way of example, Nissan estimates that a NSW commuter can save $30 a week by switching from a petrol car to its Leaf model.
Australia's Leading EV Novated Leasing Experts
Maxxia is one of Australia's most experienced novated leasing providers, servicing thousands of employees each year from organisations across a wide range of sectors all over the country.
This longevity means we know novated leasing and the benefits it could bring, including those that relate to the ever-increasing number of eco-friendly vehicles our customers' lease.
The growing adoption of EVs is exciting and evolving quickly. We have a stated vision to be the partner of choice in supporting our customers' transition to low and zero-emission vehicles in Australia.
Our proven customer service track record shows that we're on the right path, as highlighted by our Product Review score of 4.5 stars and winner of the ProductReview.com.au 2022 Awards - Novated Leasing / Salary Packaging services. We're also ranked within the Customer Service Institute of Australia's "best in class" category.
Have you considered an electric or hybrid for your next car? Give us a call on 1300 123 123 and put our expertise to the test. 
Let Us Help You Stay Informed
At Maxxia we believe EV educational information is important. We will continue to work with industry groups such as NALSPA (National Automotive Leasing and Salary Packaging Association) and the Electric Vehicle Council, the national body for the electric vehicle industry in Australia, to provide you with the latest EV updates, including those from the National EV Strategy being developed by the Federal Government.
We hope to have further updates relating to a more streamlined way to claim your charging costs at home with the ATO expected to provide an update very soon. If you'd like to know more about the ins and outs of electric vehicles, how novated leasing works with an EV and any other commonly asked questions, check out our website here.
* Sourced from TREASURY LAWS AMENDMENT (ELECTRIC CAR DISCOUNT) BILL 2022