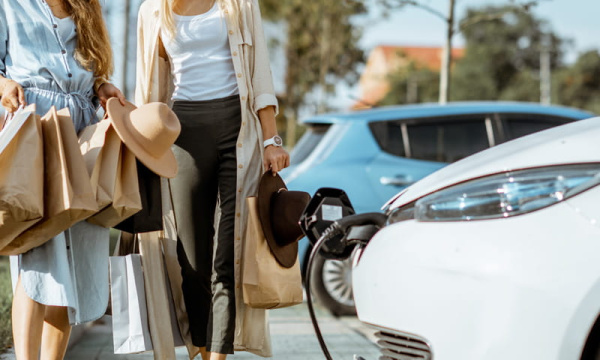 The New EV Discount: A Recap
Novated leases are required by law to have a certain amount of Fringe Benefits Tax be paid – it's why pre- and post-tax payments are needed. With the Electric Car Discount however, a novated lease on an eligible EV is FBT exempt, meaning you don't pay any post-tax contributions – for EVs retailing up to the Luxury Car Tax threshold of $89,332.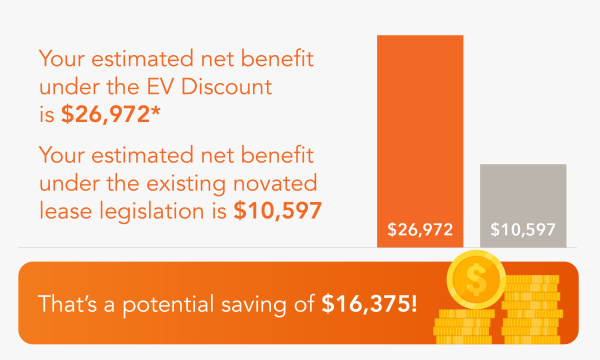 How Much Could You Save?
We've compared the potential savings you could get under existing novated lease policy with what you could enjoy under the EV Discount.
Let's say you earn $80,000, and you've decided an MG ZS Essence is for you, driving it 20,000 kilometres a year over a five-year lease.
Your estimated net benefit under the EV Discount is $26,972*.
Your estimated net benefit under the existing novated lease legislation is $10,597*.
That's a potential saving of $16,375*!