Which Cars are Eligible for the Australian Government's Electric Vehicle Discount?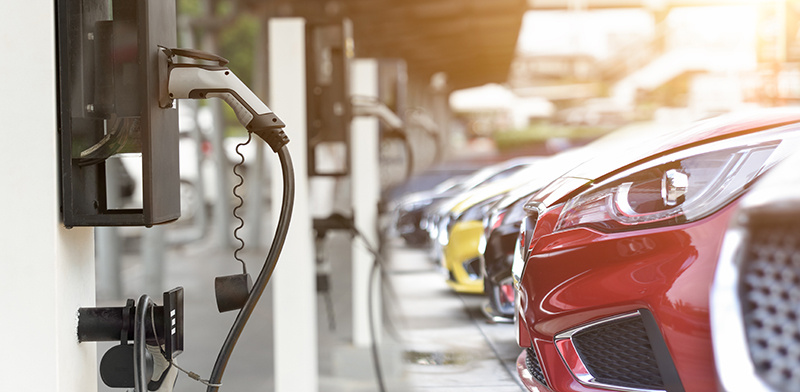 At Maxxia, we know the EV Revolution is here and more people than ever before are making the switch to electric and plug-in hybrid electric vehicles.
As part of its 'Powering Australia' plan, the Federal Government have announced a national strategy that seeks to increase the supply and uptake of electric vehicles as we eye off a national target of zero emissions by 2050.
There's a growing number of new EV makes and models available, with charging infrastructure growing all the time.
And now, thanks to the government's Electric Car (EV) Discount on novated leases, there's never been a better time, or way, to save on an EV.
How the EV Discount Works
Under the discount, eligible battery-electric (BEVs), hydrogen fuel cell electric vehicles (FCEVs) and plug-in hybrid electric vehicles (PHEVs) are exempt from the payment of fringe benefits tax (FBT) up to the Luxury Car Tax threshold of $89,332.
The vehicle must be new, and not used before the 1 July 2022.
This means that a novated lease on an EV differs from that of a fuel-powered vehicle, because there is no post-tax component to payments – which could mean thousands of dollars in annual savings.
An important thing to consider is that plug-in hybrid vehicles are only eligible until 1 April 2025, although those on pre-existing leases will remain FBT-exempt up until the end of their lease.
Separately, the Government also removed the 5% import tariff exemption that applies to some imported EVs.
"A novated EV lease has the potential to provide a significant financial saving directly to employees, which they are likely to not be able to achieve outside of their employment arrangement," Maxxia's managing director Kylie Chambers says.
"For example, an employee earning $80,000 per annum who takes out a novated lease on a MG ZS Essence EV, could save more than $10K over the life of a five-year lease."
"With the EV Discount, their life of lease savings could increase to more than $26K – a difference of over $16,000."
A (Growing) List of Vehicles Eligible for the Discount
BMW iX1
BYD Atto 3
Cupra Born
Cupra Formentor VZe
Cupra Leon VZe
Ford Escape PHEV
Hyundai Ioniq 5
Hyundai Kona
Kia EV6
Kia Niro EV
Kia Sorento PHEV
Lexus ux300e
Mazda MX-30
Mercedes-Benz A250e
Mercedes-Benz EQA
MG HS+ PHEV
MG ZS EV
Mini Cooper SE
Mini Cooper Countryman PHEV
Mitsubishi Eclipse Cross PHEV
Mitsubishi Outlander PHEV
Nissan Leaf
Peugeot 3008 PHEV
Peugeot 508 PHEV
Polestar 2
Tesla Model 3
Tesla Model Y
Volvo C40 Recharge
Volvo XC40 Recharge
*Courtesy of the Electric Vehicle Council.
With the new Electric Car Discount, it's a great time to join the EV Revolution. And with the help of Maxxia, you could feel confident you've made the right choice in making your money work for you.
Take charge and contact us today to find out how!