Package your mortgage, rent and personal loan payments and save
Cover your fixed expenses with pre-tax dollars
Whether it's the roof over your head or a personal loan, many of us have big-ticket expenses that fall at the same time each month.
By packaging some of these expenses you could reduce your taxable income – and, in turn, boost your disposable income.
Best of all, Maxxia can pay these bills on your behalf, with funds from your salary packaging account – that's one less thing to worry about!
What exactly can I package?
You could be eligible to salary package any regular expense that is the same amount each time. This can include mortgage, rent or loan payments or less regular fixed bills such as school fees or council rates.
Who can package this?
You may be eligible to salary package your fixed expenses if you work for a:
private or public not-for-profit hospital
charity or other not-for-profit organisation
...and your employer offers this as part of your workplace benefits program. Contact your employer to find out if this benefit is available to you.
Things you need to know: The above information is not intended to constitute taxation or financial product advice. Your benefits and savings will vary depending on your personal objectives, financial situation and needs. We recommend you obtain independent financial advice before making any financial decisions.

Eligibility criteria and terms and conditions apply. All salary packaging proposals are subject to the requirements of your employer. Administration fees will apply. The actual administration fee that applies to you may vary depending on your employer. ITCs (refund of GST) are excluded. Maxxia may pay and receive commission or rebates in connection with some services and products it provides or arranges to be provided by third parties. 
Request a callback
Use the salary packaging calculator
We take the guesswork out of salary packaging.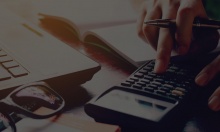 KEEP EXPLORING
Other salary packing items you might be interested in