Live spend and save smarter with the Maxxia Wallet smartcard
The Maxxia Wallet is a tap-and-go smart card that allows you instant access to Meal Entertainment and a range of everyday salary packaging benefits, giving you with the ease and flexibility of spending your pre-tax money when and where you want. To find out more, go to Maxxia Wallet page.
What can I package?
You could be eligible to salary package the following everyday expenses:
Electricity, phone and water bills
Council rates
Groceries
Clothing
Private travel (domestic and overseas)
Household expenses
Meal entertainment
Child care (non-employer provided)
HECS/HELP repayments
Insurance Premiums (including life, home/contents, health, car, and disability)**
School tuition fees (private or public schools)
Trauma Life Insurance (for yourself, your spouse and/or your dependents)*
any other items you pay for with your Maxxia Wallet
* For those life insurance premiums that contain an investment component, the policy must contain a life insurance component and the investment component of the premium must be bona fide directed towards a long-term investment strategy.
** The GST component claimed on some benefits, including home/contents insurance and car insurance, can only be claimed through the Maxxia App.
Who can package this?
You could be entitled to the Maxxia Wallet if you work for a:
charity or other not-for-profit organisation
public or private not-for-profit hospital
and your employer offers this as part of your workplace benefits program. 
Watch our video to discover more benefits and also learn about our Everyday Savings Program:
With the Maxxia Wallet you can enjoy:
Real-time updates on card balance and account information
Management of both salary packaging and meal entertainment benefits through the one smart card
Real savings on everyday products and services through the Everyday Savings Program
Things you need to know: The above information is not intended to constitute taxation or financial product advice. Your benefits and savings will vary depending on your personal objectives, financial situation and needs. We recommend you obtain independent financial advice before making any financial decisions.

Eligibility criteria and terms and conditions apply. All salary packaging proposals are subject to the requirements of your employer. Administration fees will apply. The actual administration fee that applies to you may vary depending on your employer. ITCs (refund of GST) are excluded. Maxxia may pay and receive commission or rebates in connection with some services and products it provides or arranges to be provided by third parties. 
Request more information
Use the salary packaging calculator
We take the guesswork out of salary packaging.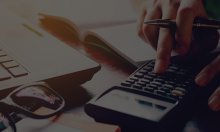 KEEP EXPLORING
Other salary packing items you might be interested in