Package your car's running costs and save time and money
A novated lease is a popular and tax-effective way to afford the car you want.
There are many benefits of a novated lease the main one being that you could save thousands of dollars.
Who can benefit from a novated lease?
A novated lease could benefit almost anyone who has a car. You don't have to be a high-income earner or drive high kilometres to benefit.
By paying for your regular car expenses before you're taxed, you reduce your taxable income. That means you could pay less tax and increase your disposable income..
If you work in the health or charity sector, a novated lease can be packaged on top of your salary packaging cap limit using a combination of your pre-tax and post-tax pay. That's even extra value.
What is a novated lease?
A novated lease is a three-way agreement - between you, your employer and a financier - to lease your chosen car.
The car is leased in your name, and we arrange payment of the lease repayments and car running costs on your behalf, using a combination of your pre-tax and post-tax salary.
The car you lease is up to you. You can choose:
a new car
a used car
or your existing car.
If you are considering packaging a used car or your existing vehicle, some conditions may apply.
What are the benefits of a novated lease?
Potential savings
Because we source so many cars, we get great prices. When you finance a new car through a novated lease, you pay no GST on the purchase price and save on running costs like maintenance, tyres and fuel.
Get more from your pay
With a novated lease, car repayments are made before your salary is taxed, this reduces your taxable income - and you could pay less tax. Because you pay less tax, you could end up with more disposable income.
Save time
A novated lease can save you time looking for a car and haggling with car salespeople. We manage the finance application process and get you a response as quickly as possible.
We do the hard work for you
We can provide an obligation-free quote to match your needs and help you find your car - and get a great deal. We also arrange your finance and comprehensive insurance if you'd like.
Things you need to know: The above information is not intended to constitute taxation or financial product advice. Your benefits and savings will vary depending on your personal objectives, financial situation and needs. We recommend you obtain independent financial advice before making any financial decisions. Eligibility criteria and terms and conditions apply. All salary packaging proposals are subject to the requirements of your employer. Administration fees will apply. The actual administration fee that applies to you may vary depending on your employer. ITCs (refund on GST) are excluded. Maxxia may pay and receive commission or rebates in connection with some services and products it provides or arranges to be provided by third parties. Maxxia Pty Ltd ABN 39 082 449 036 Authorised Representative (No. 278683) of McMillan Shakespeare Limited (AFSL No. 299054).
Request more information
Use the novated lease calculator
We take the guesswork out of novated leasing.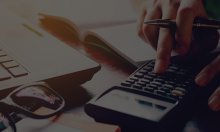 KEEP EXPLORING
Other salary packing items you might be interested in