Now is the time to Maximise your Cap Limit!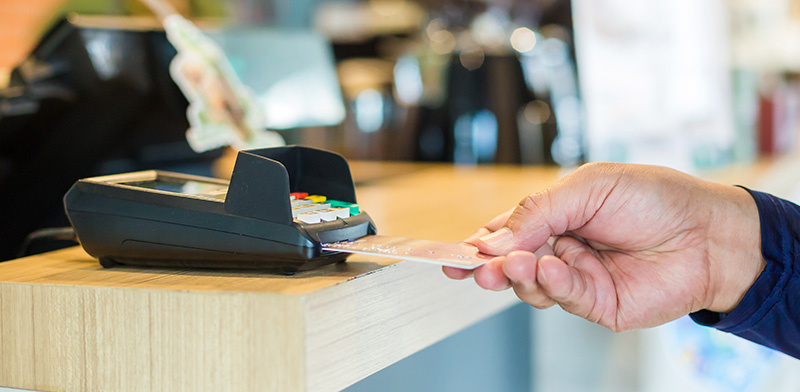 There are a host of salary packaging benefits you can take advantage of up to your allotted cap (eligible health employees, $9,010 and eligible charity employees, $15,900). If you do not use your full salary packaging limit within the FBT year, the funds will remain in your account for you to use in the next FBT year which begins on 1 April 2023.
To maximise your potential tax savings, however, you must claim or spend to your full cap limit before the end of the FBT year.
If you have a balance of unspent/unclaimed funds at midnight on Friday 31 March 2023, you do not lose this money, which is a common misunderstanding. The balance will stay on your account for you to spend in the new FBT year, which begins on Saturday 1 April 2023. However, these funds will form part of your new cap, which means you may lose the potential tax savings on the cap limit you have not used from the previous FBT year.
Luckily for you, the end of each FBT year ends on the same date – 31 March – so there is plenty of time to plan.
Let's take a look at the key dates and the things you need to know.
Maxxia Wallet Card
If you salary package the Maxxia Wallet card you need to reduce the balance to zero by 31 March 2023. If you let the balance roll over, it will reduce the new cap you are given on 1 April 2023.
Do: Have fun with your Maxxia Wallet! And if you're running out of ideas, buy a gift voucher; this will help clear the balance on your Wallet and you can use the voucher at a later date.
Don't: Leave it until the last minute to spend your balance!
Tip: Use the Maxxia app or Maxxia Online to track your balance so you know what you've spent, and how much you've got left to spend.
Here are some more ideas for helping to reduce the balance on your card:
Give your other cards a rest and use your Maxxia Wallet as much as you can throughout January, February and March!
You can use your Maxxia Wallet to buy gift vouchers which can be used at a later date, while still reducing your balance – this applies to Living Expenses only.
Why not pre-pay some bills? Another easy way to reduce the balance on your card as much as possible before 31 March – this applies to Living Expenses only.
Do I need to claim/spend my Venue Hire and Meal Entertainment balance?
Yes. You can claim and/or spend up to a combined cap limit of $2,650 each FBT year for Venue Hire and Meal Entertainment, both benefits share the one cap limit.
You may also decide to package venue hire alone. The cap limit of $2,650 still applies each FBT year.
Venue Hire allows you to claim:
holiday accommodation
venue hire for events etc.
We must receive any final claims for Venue Hire and Meal Entertainment by Monday 27 March 2023 to ensure they're part of your 2022/23 Fringe Benefits Tax (FBT) year spend. Any Meal Entertainment balance on the Maxxia Wallet card needs to be spent by Friday 31 March 2023.
For those about to claim, we salute you
If you send us claims for capped benefits, you need to submit them via the Maxxia app or Maxxia Online ensuring you send them in as early as possible. We recommend you submit any final claims by close of business Monday 27 March 2023 and we must have enough receipts/claims to cover the full cap limit, right up until 31 March 2023. When it comes to claiming, the more the merrier.
Do: Claim early and claim often, or switch over to a non-claiming benefit.
Tip: Use the Maxxia app to make submitting claims online quick and easy. Simply follow these steps.
Log into the Maxxia app
Select 'Make a claim' on the Maxxia app dashboard
Choose your benefit
Snap a pic of your receipts
Enter your claim amount
Submit
Tired of claiming? Why not try the Maxxia Wallet card?
Available to eligible Health and Charity employees, if you wish you can nominate to have your balance transferred to a Maxxia Wallet card, which you will need to spend by Friday 31 March 2023. Please let us know via email, LiveChat or online request if you would like a Maxxia Wallet card sent to you.
Spending with the Maxxia Wallet card could mean less stress at the end of FBT year because there's no claiming, no forms and no fuss. The Maxxia Wallet is also GST exclusive, which means you could package right up to the full cap limit each year.
Contacting Maxxia during the EOFBTY
While we aim to do our absolute best, the EOFBTY can mean extended call-wait times. We recommend the below options for keeping in touch with us during this time.
 
Maxxia Wallet is a Mastercard® and is issued by EML Payment Solutions Limited ABN 30 131 436 532 AFSL 404131 pursuant to license by Mastercard Asia/Pacific Pte. Ltd. Maxxia Pty Ltd (Maxxia) ABN 39 082 449 036 is an Authorised Representative of EML Payment Solutions Limited Australian Financial Services Authorised Representative number 000278683 and participates in the promotion and distribution of the Card. Consider if the card is right for you. You should read the Product Disclosure Statement (PDS) for this product before making any decision on the new Card (Maxxia Wallet). You can read the PDS at maxxia.com.au/maxxia-wallet/pds. The Target Market Determination for this product can be found here: maxxia.com.au/maxxia-wallet/pds