It's time to Maximise your Cap Limit!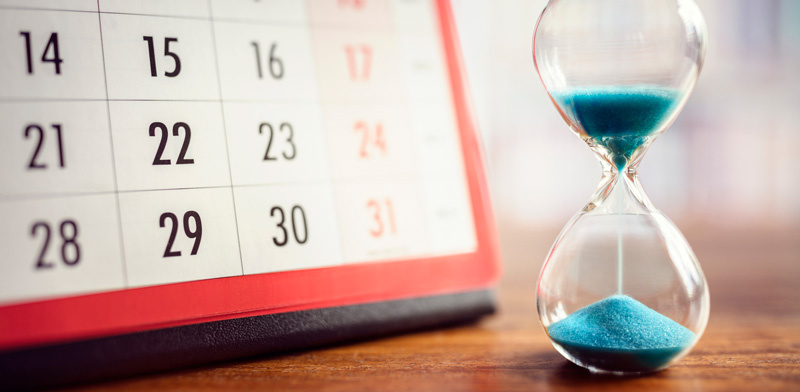 The end of FBT year is the time to make sure you get the most out of your salary packaging and we are here to help you do just that.
Now is the time to maximise your cap limit! If you don't use your full salary packaging limit within the FBT year, the funds will remain in your account for you to use in the next FBT year which begins on 1 April each year.
Let's look at the key dates and the things you need to know to help prepare for the end of FBT Year.
Maxxia Wallet
If you salary package the Maxxia Wallet, reduce the balance to zero by 31 March 2021 to get the most out of your money this FBT year.
Do: Remember to use your Maxxia Wallet! And if you're running out of ideas, did you know you could use your salary packaging to buy a gift voucher? This will help clear the balance on your Wallet but you can use the voucher at a later date.
Don't: Leave it till the last minute to spend your balance!
Tip: Use the Maxxia app to track your balance so you know exactly what you need to spend. You can register for Maxxia Online here and get the Maxxia app from the App Store and Google Play.
For those about to claim, we salute you
If you send us claims, you need to make sure you send them in as early as possible as final claims must be received by close of business Friday 26 March 2021. We must have enough receipts/claims to cover the full cap limit, right up until 31 March 2021. When it comes to claiming, the more the merrier.
Do: Claim early and claim often.
Don't: Send us claims with a total that is less than your remaining limit. (For example: If you have $2,000 remaining of your cap limit, try and send us a claim/s for more than $2,000!)
Tip: Check how much limit you have remaining with Maxxia Online and the Maxxia app from the App Store and Google Play.
Organise your contribution
Sending in your claim is half the process; make sure you have advised us how much to deduct from your pay, and when. Large claims sometimes need a few pay-cycles to reimburse fully; factor this in. If you need to amend your March contributions you must do so two weeks before the applicable pay date.
Unsure if you're on track to reach your limit? Contact us to request a cap limit check-up. We can help make sure your fortnightly contributions are on track to reach your limit – be it for Mortgage, Maxxia Wallet or Meal Entertainment.
Take this information on board and you will cruise into March knowing you're getting the most out of this FBT year.
What is a 'rollover'?
A rollover occurs when a benefit balance is not spent or claimed and is allowed to 'rollover' from March 31 to April 1.
You do not lose this money, which is a common misunderstanding; it stays in whatever benefit it was allocated to. However, the FBT year has now changed, so when you do spend or claim the money it is now reported in the (new) current FBT year, not the previous one.
Which means you may lose the potential tax savings on the cap limit you have not used from the previous FBT year.
Contacting Maxxia during the EOFBTY
While we do our absolute best, EOFBTY can mean extended call-wait times. Read the below tips for keeping in touch with us during this time and visit maxxia.com.au/fbt-year-end for more information.
Use the Maxxia app and Maxxia Online to lodge and check the status of your claims, view balances, send enquiries, make amendments or update bank account and personal details.
Use our LiveChat function whenever possible, simply go to Maxxia.com.au and click on Maxx, the bearded virtual assistant at the bottom right of the screen.
When emailing Maxxia, please ensure your email includes three points of ID in the email body; e.g. Employer, Full Name, DOB.
Stay connected with us via our Facebook page, check your inbox and our website for further updates.
Check out our quick tips for more information.
The information about the Maxxia Wallet is general in nature and does not take into account your personal objectives, needs and circumstances. You should consider the appropriateness of the information having regard to your personal circumstances and consider the Product Disclosure Statement before making any decision. *Subject to applicable cap restrictions.
The Maxxia Wallet is issued by Heritage Bank Limited ABN 32 087 652 024, AFSL 240984 ACL 240984. Maxxia Pty Ltd (Maxxia) acts as authorised representative of EML Payment Solutions Limited ABN 30 131 436 532, AFSL 404131 as distributor of the Maxxia Wallet. For more information about the card please read the Product Disclosure Statement.