Getting to know the Novated Lease Fuel Cards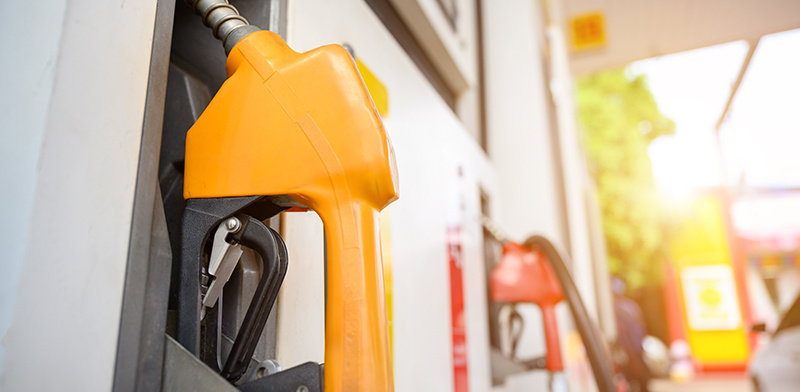 A fuel card allows novated lease customers to salary package fuel for their vehicle using their before-tax salary, potentially reducing their taxable income and increasing their disposable income.
We get a lot of questions from customers about the fuel card, so let's take a closer look at how it works and the types of fuel cards that we have available.
Choice of fuel provider
You're spoilt for choice when it comes to where you can stop for fuel and with three of Australia's largest providers to pick from, you'll always find a spot to fill up.
You can have a single fuel card or multiple fuel cards if you like, and some fees do apply, the costs for fuel cards are as follows:
BP card – No charge
Shell card – No charge
Ampol card - $0.28c per transaction
A BP fuel card is generally provided first, if you would like additional fuel cards you just need to let us know! A limit of one fuel card, per provider, per vehicle, does apply and you can add or remove fuel cards anytime during your novated lease.
How we budget for your fuel card
When we setup a novated lease we do two things – we post you out your new fuel card and we use the information you provide to estimate how much you will generally spend on fuel for the coming year.
Specifically, we use your estimated annual kilometres to get an idea of how much fuel you will need and we divide this total by the amount of pay dates in that year to get the regular amount you will contribute to Maxxia for your fuel budget each pay.
When your fuel card and PIN arrives in the mail you simply activate the card, and you are good to go.
How it works at the bowser
Using the card
All you need to do (you may have guessed this) is pay with the fuel card when you fill up, it's as simple as that, as a combination of your before and after-tax salary is now being used to fuel your car.
Using the BP Plus app
Customers that use a BP fuel card can also utilise the BP Plus app, which allows customers to purchase fuel using their smartphone, you don't even have to wait for the card to arrive!
Customers can also purchase fuel directly at the pump without the need to enter the store.
(The BP Plus app is currently available on newly issues or reissued BP fuel cards, if you have an existing BP Fuel card and are interested in the BP Plus app, please call us on 1300 123 123).
How we track your spending
Regardless of which option you choose, the amount you spend on fuel is recorded and recouped from your novated lease balance each month. You can also track your own fuel spending via our fuel card tracker on the Maxxia app or Maxxia Online.
As you can imagine, if you end up driving more than was estimated, you will use more fuel and perhaps the original budget we established may no longer be sufficient. It's the same if you don't drive as much and we collect more money than required — your budget may need to be updated.
If this is the case Maxxia will contact you with a plan to adjust your budget to keep your balance healthy.
For your car only
Your fuel card can only be used for your leased vehicle. If you do accidently use the card with the wrong car, please let us know as soon as you can to avoid card cancellation or any other inconvenience.
Keep us in the loop
Keeping your personal details with Maxxia up to date is important, if your fuel cards expires or we need to send you out a new card we obviously want to send it to the right address! You can check and update your contact details via the Maxxia app and Maxxia Online.