Tips for Long Holiday Drives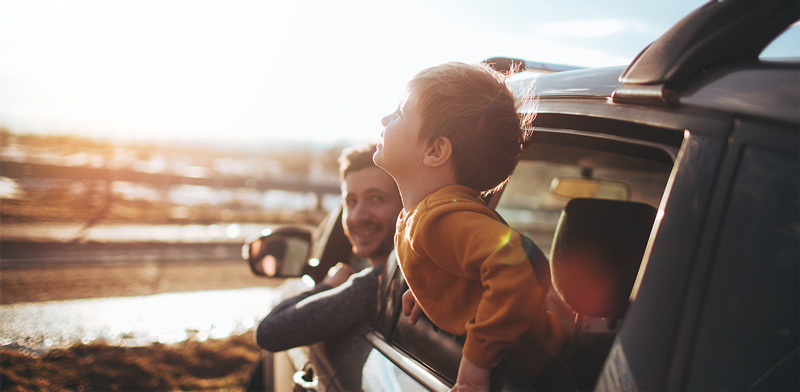 Handy hints for those hitting the road these holidays
Australia is a big country full of wide open roads. It's no surprise, then, that road trips are a huge part of Australian culture. Here are some tips to help make your next four-wheeled adventure memorable for all the right reasons.
Check before you go
Avoid unnecessary delays and unwanted stress by giving your car a check before you get behind the wheel.  Ensure tyres, oil and lights are in working order, and don't forget to give your spare tyre a look over before hitting the road. Go old school and bring a real map with you. As awesome as Google maps is, it's of no use if you have no phone coverage!
Fuel up
Filling up the car is obvious, but what about you? The vast size of Australia can mean spending long hours behind the wheel. Much like prepping for a marathon, get a good night's sleep and stock up on healthy, filling snacks – think fruit, nuts and veggies. And don't forget to keep hydrated.
Plan your stops
Have at least a rough idea of how many hours a day you want to drive, and factor in rest stops. Getting out of the car to stretch your legs is so important during long trips. Why? Because it helps to keep muscles loose, avoid cramping and fatigue.
Make up your own travel games
Travelling with kids? Be prepared by packing plenty of books, puzzles and games, and create some of your own games along the way. But we know kids get bored fast.  In-car entertainment is a must so make sure you have a variety of movies and always bring a spare charger with you.  And don't forget to pack snacks, they can do wonders for tantrum control.
Ask the locals
Not quite sure where to eat or where to go or what to do? As the saying goes "locals know best". Ask the locals where they'd recommend you eat or visit or just follow the crowd and go with the flow.
For more tips and hints to be sure to head over to the Maxxia Facebook page.