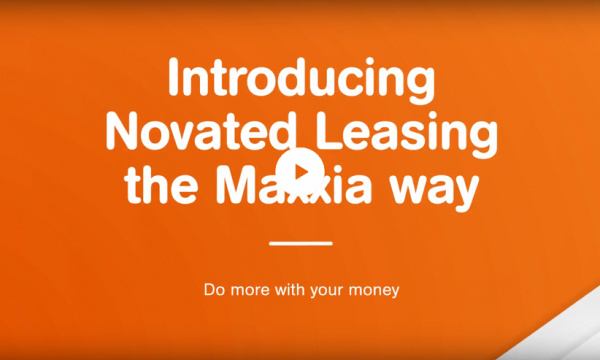 Maxxia novated lease
Tax benefits. Convenience. Less hassles. There's a few reasons why tens of thousands of Australians choose novated leasing to get into their dream car each year. Aside from the ability to use some pre-tax money to pay off your car – in turn potentially lowering your taxable income – you can also bundle your repayments and running costs into one regular payment, making for easy budgeting and less stress. 
With Maxxia you don't pay GST on cars leased through dealerships, either, and we'll do all the heavy lifting for you – from accessing our nationwide buying power to find you a great deal to drawing up your budget and handling all the initial paperwork, to arranging your fuel card and even negotiating costs on each service during the lease.
If you require more information, check out our video that explains all the ins and outs of novated leasing with Maxxia, or give your consultant a call.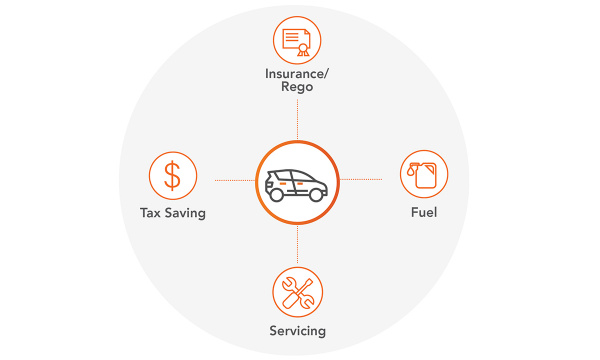 Maximise your income the smart way
Ever wondered how much it costs to run a car every year?
The simple answer is "quite a lot". Petrol, tyres, servicing, insurance, rego. It can add up to thousands of dollars each and every year, not to mention the time it takes to keep track of it all. (Punch your numbers into our handy Running Costs Calculator to see for yourself.)
With a novated lease from Maxxia, all your car's finance and running costs are pre-budgeted for with money set aside from your pre and post-tax salary each pay period. By combining them all into one regular payment you know how much you'll spend every fortnight or month and you won't have to worry about putting money away for big-ticket items like registration or insurance. 
And you could save on tax, leaving you with more money to spend elsewhere! 
Salary packaging your car needn't be complicated
We get it: anything to do with tax and wages can be a worry, but we've got you covered.
How does novated leasing compare to a car loan?
Hold the GST
That's right – when you source a new car through Maxxia you not only get access to our nationwide buying power, meaning competitive prices on an extensive range of new cars, but you don't pay GST on the purchase price.
Our nationwide buying power gives us access to lots of great cars – and great deals.
Potential tax savings
Because part of your car payments come from your pre-tax salary, your taxable income could be less. (Once your deductions commence, your payslip will show the pre- and post-tax deductions made to Maxxia relating to your novated lease.) With a regular car loan, you'd be making payments with your post-tax salary – and giving more to the taxman.
Access to competitive third-party pricing
As one of Australia's leading novated lease providers, we have long-held relationships with suppliers and insurers nationwide, and can help you get competitive prices. No more worries about insurance coverage and over-charging mechanics.
Roll up, roll up
Cruising along an open road in your new car aside, it's the convenience of a novated lease that many enjoy. In addition to your car repayment, all of those dreaded running costs – fuel, servicing, insurance and, most pertinently, registration – are rolled up into one regular payroll deduction. And the cherry on top? You could save on tax! 
Can I choose the car?
You certainly can! In most cases you're not limited to any particular car type, model or make. You're not restricted to just new cars with a novated lease, either – you can lease a used car, or even your existing vehicle through a Sale and Leaseback arrangement. (Some conditions may apply and generally, the car you wish to lease should be no older than seven years at the end of the lease term.)  
When I get my estimate/proposal, what are the next steps?
Review the numbers to ensure you fully understand them and are happy with them (if not, get in touch);
Confirm you are ready for your Novated Lease Offer to be sent out;
Review your Offer once received, and, if happy, sign and return to us;
Receive, review and sign your Lease Documentation to enable delivery or pickup of your car;
Enjoy your new car!
What happens at the end of the lease?
As you're near the end of your lease, we'd like to thank you for being such an important customer and imagine that right now, you're probably wondering which way to go from here. Thankfully, there are so many options and one of our dedicated consultants is always here to help you choose.
Get the new car feeling
Love that amazing new car feeling? Let us do the heavy lifting. Swap your current car for a brand new one - we make the trade-in process easy for you!
Extend your existing lease
Or maybe you're not ready for a new car? Let's extend your existing lease, possibly at lower payments. So you keep saving and driving the car you have now. 
Pay the residual
Or perhaps you'd prefer to pay the residual payment that's due soon? If so, we could help arrange finance.
Do I drive enough to benefit from a novated lease?
Whether you drive fewer than 10,000 or more than 50,000 kilometres a year, a novated lease is a great way to finance a car. And you could save on tax.