We Care a Great Deal about Getting You a Great Deal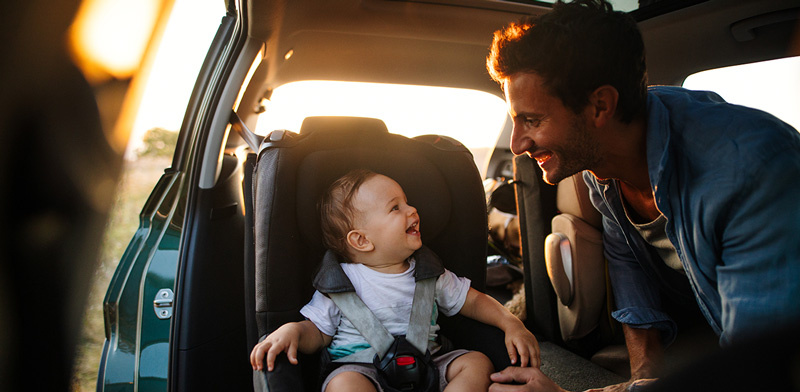 Sometimes it pays to have a friend in the right places – particularly when it comes to big-ticket items. Like your next car.
Cars are second only to property in terms of lifetime expenditure for many people. They're a major investment, and choosing the wrong one can lead to lingering financial frustration. That's why the search for a new car can be so daunting; even knowing where to start can be tricky.
It's nice to know then, that you have a friend in Maxxia, Australia's leading novated lease provider, to help you navigate the process.
Because when you package a car through Maxxia, you get not only the potential tax perks and budgetary convenience but access to our nationwide preferred dealer network. What this means is discounts that many dealers can't offer you directly.
We're dedicated to helping you find the right car at the best price to suit your budget and lifestyle
We'll guide you through the process – from drawing up a comprehensive budget covering all your repayments and annual running costs to letting you know exactly how your lease impacts your take-home pay, and how you could expect to save over your lease term.
Time-poor?
Be as hands-on-or hands off in your car management as you like with your choice of fully maintained or self-managed novated leases. While self-managed means just that, a fully-maintained novated lease will give you many less things to worry about, as Maxxia arranges all your budgeting, planning, annual payments (including lease repayments and running costs) and paperwork. For more information on the difference between fully-maintained and self-managed novated leases, click here.
We can take care of your insurance, too
Maxxia's insurance options will ensure you're not paying for something you don't need. With Maxxia, you'll have access to a range of competitive insurance products that enables you to choose your level of cover to suit your individual circumstance.
We're on hand during the lease
We'll monitor your spending to ensure you don't go over budget, and even take control when it's time for a service, potentially saving you even more.
You have many ways of reaching us
calling a dedicated leasing consultant
Or try our chatbot, Maxx: he might look like an inner-city hipster but has a wealth of novated leasing knowledge and is available 24/7.
Need a cash injection? We'll buy your car and lease it back to you
Did you know that novated leases can also be taken out on eligible existing cars? So if you love your current car and would like the perks of novated leasing, a Lifestyle Lease might be just the ticket.
At Maxxia we're all about making our customers' lives easier, empowering them to do more with their money. To chat about how novated leasing could benefit you, call 1300 123 123 or get in touch with us online.
Things you need to know: This general information doesn't take your personal circumstances into account. Please consider whether this information is right for you before making a decision and seek professional independent tax or financial advice. Conditions and fees apply, along with credit assessment criteria for lease and loan products. The availability of benefits is subject to your employer's approval. Maxxia may receive commissions in connection with its services. Maxxia Pty Ltd | ABN 39 082 449 036.