Make the Confident Choice with Maxxia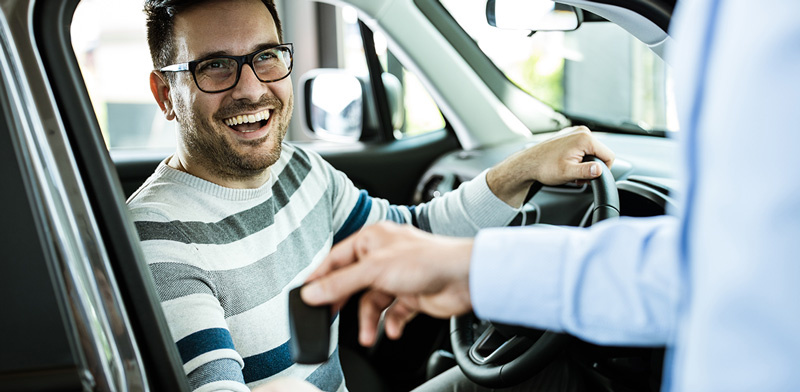 Maxxia is one of Australia's leading and most innovative employee benefits providers and part of the ASX-listed McMillan Shakespeare Group, which pioneered salary packaging and novated leasing in Australia in 1988.
Boasting more than 800 staff and long-standing relationships covering a range of industries across Australia including Federal and State Governments, major health groups, charitable organisations and private corporations, we partner with employers to deliver real benefits and potential tax savings to tens of thousands of people, enabling them to do more with their money and live better lives.
We invest the time to understand your financial situation and vehicle needs
Our deep expertise and highly personalised service means we'll guide you through your options in a way that's easy to understand and enables you to feel confident you've made the right choice. Boasting more than 30 years' experience and over 48,000 current novated leasing customers, we proudly help thousands of Australians into new cars every year, saving them thousands in the process.
We make novated leasing simple and easy to understand
Our experts break down the complexities of novated leasing – providing charts, calculators and videos that are simple to use and easy to understand.
Information inspires confidence
We'll let you know how your novated lease could impact your take-home pay, and how much you could expect to save across the life of the lease, giving you the confidence you need.
Technology that allows you to access us when and where you want
The choice is yours – whether it's via the Maxxia app or Maxxia Online, social media, over the phone, email, or our 24/7 mobile-enabled website, where you can interact via webchat during business hours or at any time with "Maxx", our chatbot.
Our dedicated team is the highest rated in the industry 
Our commitment to provide unparalleled customer service has driven us to become Australia's largest and highest rated salary packaging provider with an industry-high Net Promoter Score (NPS) – meaning you can be confident you're in safe hands with our experts. We were recently reaffirmed by the Customer Service Institute of Australia as an accredited service provider by meeting the 27 critical attributes outlined in the international service standards.
Education sessions
Our team of Customer Education Managers currently deliver virtual educational sessions so customers can learn about the benefits of novated leasing. When it's safe to do so, these CEMs will return to onsite visits.
If you could do more with your money with the support of Australia's leading and most innovative novated leasing provider, why wouldn't you?
Things you need to know: This general information doesn't take your personal circumstances into account. Please consider whether this information is right for you before making a decision and seek professional independent tax or financial advice. Conditions and fees apply, along with credit assessment criteria for lease and loan products. The availability of benefits is subject to your employer's approval. Maxxia may receive commissions in connection with its services. Maxxia Pty Ltd | ABN 39 082 449 036.