How do I get started with Novated Leasing?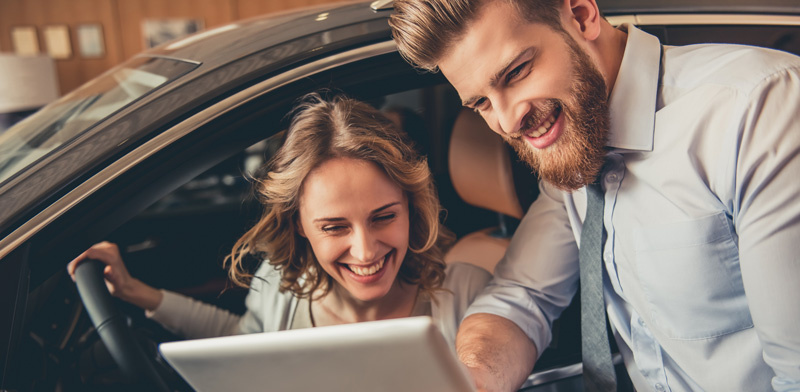 A novated lease is a salary packaging benefit offered by many employers that allows you to pay for your vehicle and its running costs with a combination of your pre- and post-tax salary, potentially reducing your taxable income.
Am I eligible?
If you've decided that a novated lease is a goer, or you're already accessing some salary packaging benefits, chances are you're familiar with your employer's salary packaging policy. But if you're unsure, you should have a chat with your manager or human resources representative to see what you may be eligible for.
Not all employers allow salary packaging. There are some industries where the practice is ubiquitous and many benefits can be packaged, such as charities, not-for-profit organisations and healthcare. Private sector and government employees, meanwhile, are not eligible to package full FBT items. It always pays to check with your employer regarding eligibility because ultimately, your ability to salary package is subject to your employer's policy.
Getting started with novated leasing
Once you've established your eligibility, getting started is easy and approval can, in many cases, be confirmed in a matter of hours. At Maxxia, for example, our customers often tell us that the process is quicker than most other finance applications.
A quick phone call is usually all it takes to get set up. There are a few things you should note before talking to your provider – such as:
the make and model of your current car (if you have one)
an idea of the make and model of the car you want
approximation of your current car's running costs
how many kilometres you think you'll travel each year
your employer and annual income.
You can commence your lease at any time and, contrary to some myths, you don't need to be earning big bucks to take out a novated lease and potentially benefit. In most cases you're not limited to any particular car type, model or make; at Maxxia we can even help you figure out what car is right for you. You're not restricted to just new cars with a novated lease, either – you can lease a used car, or even your existing vehicle through a Sale and Leaseback arrangement.
If you have more questions before moving ahead, our helpful FAQ page can probably answer all of them.
Ready to get started with Maxxia? Get in touch today online or give one of our friendly consultants a call on 1300 123 123.