Five Reasons Why Novated Leasing Is a Convenient Way to Run a Car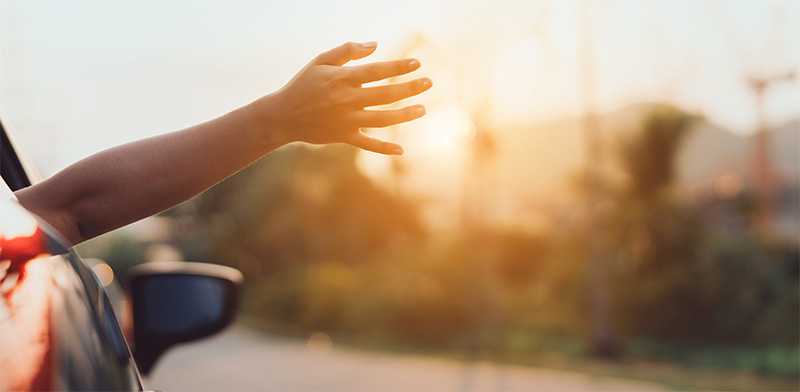 Running a car isn't a small thing. Property aside, it's possibly the biggest expense you'll incur in your lifetime, and it's not until you sit down and calculate all the costs relating to your car that you realise purchase price is just the beginning.
A great way to manage your budget, potentially save tax and chasten the usual stresses of car ownership is through a novated lease. Also known as salary packaging a car, novated leasing could be a hugely convenient way to run your next (or, in some cases, existing) set of wheels. Here are five reasons why.
#1 Easy Budgeting
Say goodbye to bill-shock. Before your lease starts we'll work with you to draw up a manageable budget covering all your lease repayments and yearly running costs – including fuel, tyres, and big-ticket items like rego, servicing and insurance – in one regular payment. Convenient, right? And no more bill-juggling!
#2 We'll do the Heavy Lifting
Think about all the things you need to do to get into a new car. Now forget them. We may be able to source your vehicle, negotiate a great drive-away price, manage the paperwork and arrange the finance and insurance. We'll also order your fuel card. And then…
#3 We'll Take Charge at Service Time
One of the most popular aspects of a Maxxia novated lease is having the support of our expert maintenance team. In a nutshell: When you drop your car off, tell your service provider it's Maxxia-managed, and to contact our Maintenance Centre on 1300 123 123 before they commence any work.
Once the work is completed, your provider will contact you to collect the car. In between, our team of experienced mechanics will take care of the rest – from confirming and negotiating costs to ensuring that all work is reasonable and meets manufacturer standards.
#4 Manage Your Account, Your Way
With the Maxxia app (and Maxxia Online for desktop), you have a simple tool that delivers 24/7 access to your novated lease account. Here you can monitor your transactions, manage payments (including submitting of third-party invoices), check your balance, update your details and submit claims on the go.
#5 A Helping Hand at the End of the Lease
Whether you take out a new lease on a new car, extend your existing lease – perhaps at lower payments – or pay the residual amount to own the car outright, there's a car-load of ways you can continue enjoying the benefits of novated leasing once your current lease ends – the choice is yours. We'll be in touch towards the end of your lease to discuss your options and could help steer you in the direction that's just right for you.
At Maxxia we're all about making our customers' lives easier, empowering them to do more with their money. To chat about how novated leasing could benefit you, call 1300 123 123 or get in touch with us online.