Package a range of work-related expenses and potentially pay less tax
The smarter way to pay for your work-related expenses.
From home office items and travel costs to electronic devices and other 'tools of trade', you might be surprised at the range of work-related expenses you could package.
Best of all, you could reduce your taxable income – and, in turn, increase your disposable income – in the process!
What exactly can I package?
You could be eligible to salary package the following work-related expenses:
Home office
stationery
a leased or rented computer
maintenance or repairs on home office equipment or facilities
work-related software
Laptop, notebook, tablet computers and mobile phones
laptop or notebook computers
Travel expenses (Australia and overseas)
conferences/seminar fees
airline tickets
accommodation
Tools of trade
'Tools of trade' are tools used primarily for performing your usual work duties and may include:
manually operated tools
electrically powered hand tools
toolboxes
tool belts
Who can package this?
You could salary package work expenses if you work for a:
private school, club/association or religious institution
… and your employer offers this as part of your workplace benefits program. 
Things you need to know: The above information is not intended to constitute taxation or financial product advice. Your benefits and savings will vary depending on your personal objectives, financial situation and needs. We recommend you obtain independent financial advice before making any financial decisions.
Eligibility criteria and terms and conditions apply. All salary packaging proposals are subject to the requirements of your employer. Administration fees will apply. The actual administration fee that applies to you may vary depending on your employer. ITCs (refund on GST) are excluded. Maxxia may pay and receive commission or rebates in connection with some services and products it provides or arranges to be provided by third parties. Maxxia Pty Ltd ABN 39 082 449 036 Authorised Representative (No. 278683) of McMillan Shakespeare Limited (AFSL No. 299054).
Request more information
Use the salary packaging calculator
We take the guesswork out of salary packaging.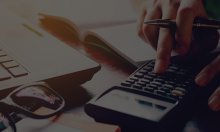 KEEP EXPLORING
Other salary packing items you might be interested in