Save on the cost of disability or aged care
If a loved one requires the services of a disability or aged care provider, you may be able to salary package the costs.
Who can package the aged care benefit?
You may be eligible to salary package aged care and disability expenses if you work for a:
private or public not-for-profit hospital
charity or other not-for-profit organisation
private school, club, association or religious institution
and your employer offers this as part of your workplace benefits program. 
What exactly can I package?
You can salary package the cost of disability or aged care from a registered disability or aged care provider, for a parent, partner or dependent who requires nursing care due to old age or physical or mental disability.
Still not sure whether you can package aged care and disability costs? Contact your employer to find out if this benefit is available to you.
Things you need to know: The above information is not intended to constitute taxation or financial product advice. Your benefits and savings will vary depending on your personal objectives, financial situation and needs. We recommend you obtain independent financial advice before making any financial decisions.
Eligibility criteria and terms and conditions apply. All salary packaging proposals are subject to the requirements of your employer. Administration fees will apply. The actual administration fee that applies to you may vary depending on your employer. ITCs (refund on GST) are excluded. Maxxia may pay and receive commission or rebates in connection with some services and products it provides or arranges to be provided by third parties. Maxxia Pty Ltd ABN 39 082 449 036 Authorised Representative (No. 278683) of McMillan Shakespeare Limited (AFSL No. 299054).
Request more information
Use the salary packaging calculator
We take the guesswork out of salary packaging.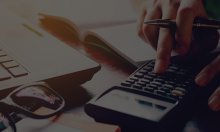 KEEP EXPLORING
Other salary packing items you might be interested in