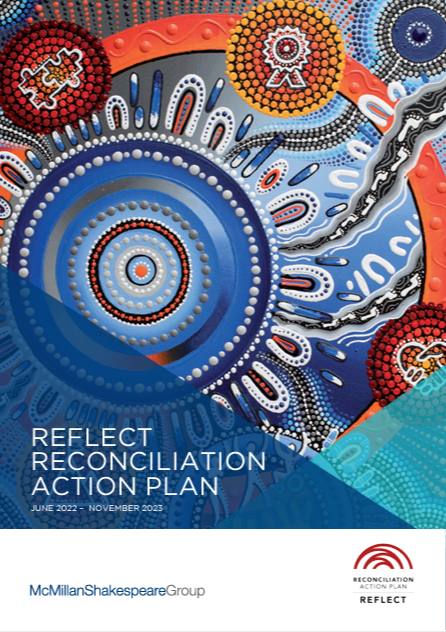 At Maxxia, we're committed to strengthening our ongoing journey of sustainability, diversity and inclusion across our business operation.
As a business, we're committed to building and strengthening relationships with First Nations Australians and contributing towards the national reconciliation movement.
And through our parent company, McMillan Shakespeare (MMS) we're proud to take our first important steps on our reconciliation journey with the launch of our Maxxia Reflect Reconciliation Action Plan (RAP) on 1 June 2022.
What is a RAP?
As an important Reconciliation Australia-endorsed document, our Maxxia Reflect RAP outlines the practical steps we'll be taking to support national reconciliation by cultivating Relationships, Respect and Opportunities for First Nations Australians.
The Reflect RAP is the first of four types of RAPs organisations can develop to suit the maturity of their reconciliation journey.
The Reflect RAP will lay the important foundations Maxxia needs to build cultural awareness and capability to implement meaningful and long-lasting reconciliation initiatives.
Visit the MMS website to view the document in full: MMS Reflect RAP.