Getting on the front foot to attract and retain top talent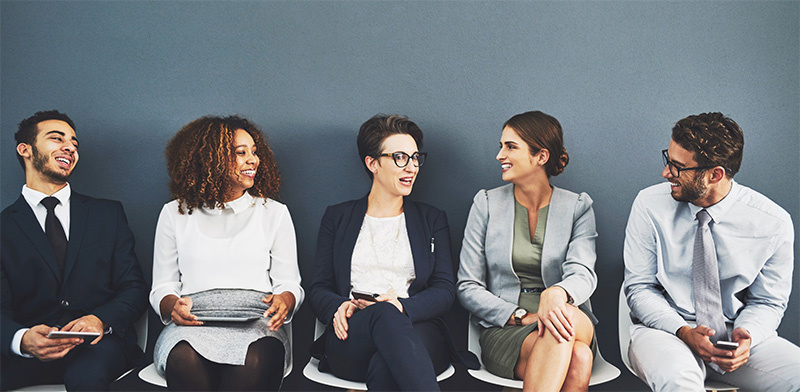 2018 is the year in which Australia's population passed 25 million. But while population growth might be strong, the numbers for our workforce aren't looking as promising, with the Australian Bureau of Statistics forecasting 1.4 million unfillable job vacancies by 2025[1].
That's a yawning gap in the talent organisations need to fuel growth and stay competitive. It's a major concern for business leaders and one that's bringing employee experience (EX) to the forefront of HR priorities and organisational transformation strategies. This shift has prompted Maxxia to join forces with another leader in this space – Ignite Global – to explore and audit the EX landscape in Australia. In doing so we've discovered how many successful organisations are elevating employees towards the top of the stakeholder pecking order.
"More research to support and strengthen the argument for employee experience is starting to emerge, but much of the research is US or globally centric," says Andrew Daly, Group Executive Customer Development for Maxxia. "We wanted to bring the conversation to Australian soil and so we felt the need to sponsor an Australian study."
The broader focus of EX
Far from being just another label for employee engagement, EX gives HR managers and C-suite leaders a way to determine what employees expect and value from their workplace. It's a holistic approach to understanding the many moments on the employee journey that can drive performance and loyalty, or sow the seeds for attrition and turnover.
Following extensive research into EX, in consultation with more than 600 HR professionals in Australia, we've found a multitude of definitions of EX. For the purpose of the inaugural 2018 Employee Experience Report, we've settled on defining EX as the lens through which to view every experience an employee or potential recruit has with an organisation, from job application right through to exit interview.
EX is coming of age
While the constituents of EX might vary from one workplace to another, it's definitely something that's on the radar across the board. Almost 90% of organisations surveyed are aware of the concept and more than three-quarters believe EX will become increasingly important in the future. "Whilst it's still early days for EX in Australia, more and more organisations are starting to recognise its importance, and we can see this through the increase in EX related roles," says Kim Seeling-Smith, Founder and CEO of Ignite Global.
In spite of this, EX fails to get a seat at the table for the majority of organisations. 65% are not having regular dialogue about it. So while it may be of concern, it's still reasonably rare for organisations to be ramping up their resources for a major EX overhaul. Conflicting priorities, limited time and insufficient resources are the top three reasons for EX to be overlooked.
Taking the first steps towards EX mastery
For the many organisations experiencing these significant barriers to EX reform, the report provides valuable insights into how some organisations are starting to see tangible impact on EX from some very simple initiatives. With these examples, plus a wide range of findings on different tools, approaches and drivers of EX, HR professionals and business leaders can get right up-to-date on how their own approach to shaping the employee experience compares with their peers.
Download the inaugural Maxxia / Ignite Global Employee Experience Report and learn how leading companies are pioneering new approaches to measuring and improving EX.
[1] Victorian Employers' Chamber of Commerce and Industry 2009 Workplace Futures Report, as cited in Sydney Morning Herald: https://www.smh.com.au/national/country-faces-skills-shortage-by-2025-20091117-iiki.html