If you work in a remote area, you may be eligible to salary package the cost of airfares to and from your usual place of residence to your workplace with the Fly-In, Fly-Out benefit.
Who can package this?
Employees who work in a remote area away from their usual place of residence, paying for their own flights to their point of embarkation. Only employees on a FIFO contract are eligible for this benefit. 
What exactly can I package?
When you salary package the Fly-In, Fly-Out benefit, you nominate an amount for Maxxia to deduct each pay. Flights are then booked through Amex as Rio Tinto's Corporate Travel provider. Maxxia will then pay Amex directly on your behalf from the funds in your salary packaging account. 
Note: the airfares must be incurred by you to be salary packaged, and not your associates, family or friends. The airfares must not be for holidays.
Things you need to know: The above information is not intended to constitute taxation or financial product advice. Your benefits and savings will vary depending on your personal objectives, financial situation and needs. We recommend you obtain independent financial advice before making any financial decisions.
Eligibility criteria and terms and conditions apply. All salary packaging proposals are subject to the requirements of your employer. Administration fees will apply. The actual administration fee that applies to you may vary depending on your employer. ITCs (refund on GST) are excluded. Maxxia may pay and receive commission or rebates in connection with some services and products it provides or arranges to be provided by third parties. Maxxia Pty Ltd ABN 39 082 449 036 Authorised Representative (No. 278683) of McMillan Shakespeare Limited (AFSL No. 299054).
Request a callback
Use the salary packaging calculator
We take the guesswork out of salary packaging.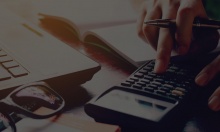 KEEP EXPLORING
Other salary packing items you might be interested in